Imagine relaxing in your comfortable home, enjoying the amenities that you have hand selected and saved up for over the years. Suddenly, disaster strikes…you smell smoke! A million things run through your mind: Where's my family? What do I take?  How did this happen? Unfortunately, at this point it is too late to ask questions and all you can do is sit back and hope the fire truck won't hit traffic. Once the flames subside and the smoke clears, the fire investigator tells you the cause was faulty wiring that should have been updated years ago.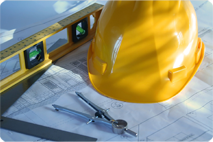 "But how can that be?," you ask yourself. "I had an inspection done before I bought the house and everything was fine."  But was it?  "Could this have been prevented and did I make the wrong choice when trusting that discount inspection company to certify my home as being safe for my family?"

Don't regret your decision. Make the right choice with Choice Inspections, Inc. With over 20 years experience in the field you can rest assure that our inspections are accurate, professional, and exceed the industry standard.

Faulty wiring may not be the only threat lurking beneath the otherwise alluring exterior of your home. Mold, insects, wood rot, and  inadequate plumbing are but a few deficiencies a detailed home inspection looks for. Prevention is the key to adequately protecting and maintaining your biggest investment. Let Choice Inspections, Inc. be your first choice in home inspections. Let us help you protect your most valuable asset.